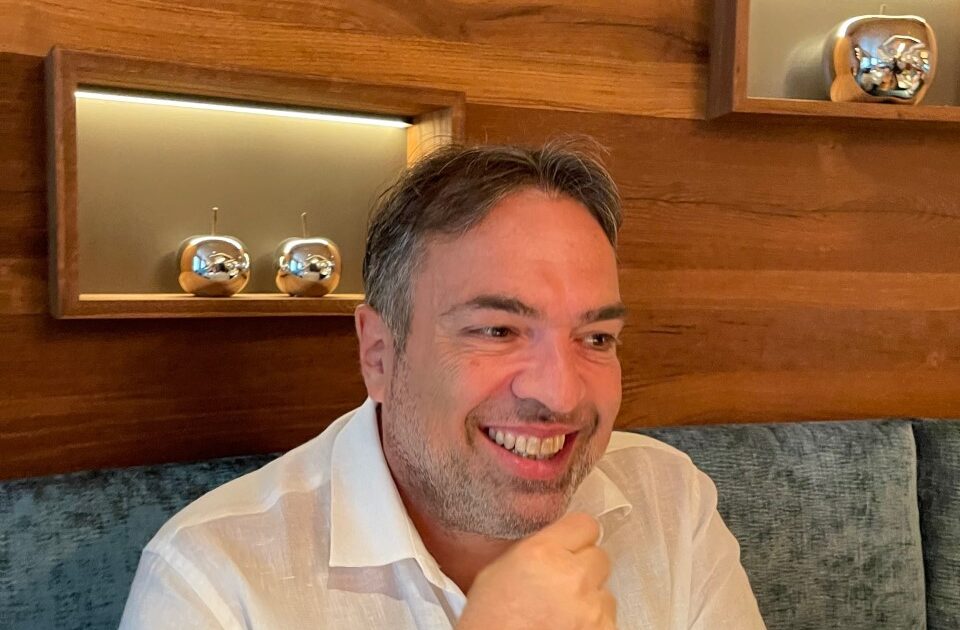 interview with the CEO of Desenzanoloft property management
We interviewed Carlo Claverini CEO of DesenzanoLoft, the first short rental agency in the Desenzano area, as well as president of the Desenzano Holiday trade association.
– Summer 2021 has finally begun, how are reservations going?
– With the pandemic in progress, the real difficulty was to plan a correct offer to serve at our customers, it was a bit like groping in the dark … until Easter we had no certainty, but thanks to my staff we opened a sort of crisis unit with our own regular European customers, we constantly informed ourselves about the situation in the country's most dear to us. We offer free cancellation to our guests up to 14 days before arrival, this has made vacationers' choices more flexible and peaceful.
– What are the safety standards that you offer to your guests?
– Certainly, hygiene and sanitation, but 60% of our facilities benefit from self-check-in, which still allows us to offer an excellent welcome, to automatically dispose of paperwork, and to check-in without any physical contact. I must say that thanks to keesy (this is the name of our automatic system) everything is easier, moreover, as normal, vacationers prefer this type of welcome.
– In this pandemic summer, which countries do the guests come from?
Given that reservations are susceptible to the pandemic trend in our country and in the country of origin of the guests, I still try to provide two numbers: 50% is always represented by our Deutsch friends, following in order … Austrians, French, Swiss, Italians, Poles, Czechs, Dutch. Instead, many cancellations from the United Kingdom, which is experiencing a climate of uncertainty, we're looking forward for our American, Arab, Russian and Israeli customers that we hope to host again next summer.
– What types of guests choose your facilities?
– There is a great desire to meet again after the various European lockdowns, so our typical customers are: Families with Grandparents and children in tow, Couples of friends, groups … couples instead prefer hotels.
– What types of structures are most in demand?
– In order … private and isolated structures with open spaces and swimming pools, residence structures with swimming pools, apartments with large terraces and with at least two bedrooms
– Is there still a rivalry between hotels like yours and the more classic hoteliers?
– Absolutely not, this thing is a rumor that was born when our sector took hold, today we collaborate with hoteliers, we sit in the same heterogeneous tourism consultancy at the municipality, if possible, we help each other and we all row in the same direction for good of hospitality and above all of our territory. In fact, I'll tell you more, our latest acquisition of a luxury apartment was completed thanks to a fellow hotelier.
– How to entrust a property to your management?
– Until late October we are dedicated exclusively to hosting our guests, we are not interested in expanding our offer too much, we are very grateful to the owners who, despite the pandemic, have confirmed their trust in us. However, there is a dedicated website to become our partner for those who own an apartment with the requirements we require, and it is the following: www.desenzanoloft.it,
I also add that we also manage the booking for existing accommodation facilities and present throughout the national territory, thanks to our experience and our multilingual staff we are present on 94 specialized portals all over the world.
– What about illegal non-hotel facilities?
– It is a declining phenomenon but still present, and it is for this reason that three years ago we created the Desenzano Holiday extra-hotel association which I have the honor of presiding over. In any case, the collaboration with the local police of the Desenzano area continues, to which we report when necessary, the birth or the activity of an illegal structure.
– President one last question: Will you go on vacation? Which type of structure will you choose?
– To be a good host you absolutely have to travel, learn and draw new ideas … of course I will go on vacation, obviously if the health conditions allow it, I will go to Japan also thanks to the Japanese origins of my partner, and … not bringing children in tow. I will definitely be pampered by a hotel.